For my 30th Birthday Amber got me a new camping stove!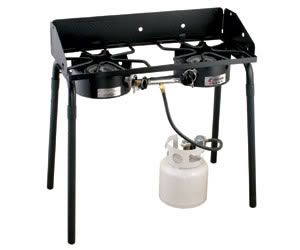 What
a great girlfriend. So if you see me cooking breakfast
Stop in. I love to cook. And this stove that I wanted has an attachment for anything. Now if I can just convince her to get married on
Chapel Island
.
She seems to think no one will show up. I told her we'll hold it the weekend of the Tear-up. There is an easy 100 guest
Either way, can't wait to get back up north to use my new camping toy.